Teaching and Learning Health Policy and Systems Research TWG Election 2017
The Teaching and Learning Health Policy and Systems Research Thematic Working Group (TWG) are holding elections for two Co-Chair positions for the group. You are invited to nominate yourself or other HSG members for these two positions and to vote in the election in April of 2017.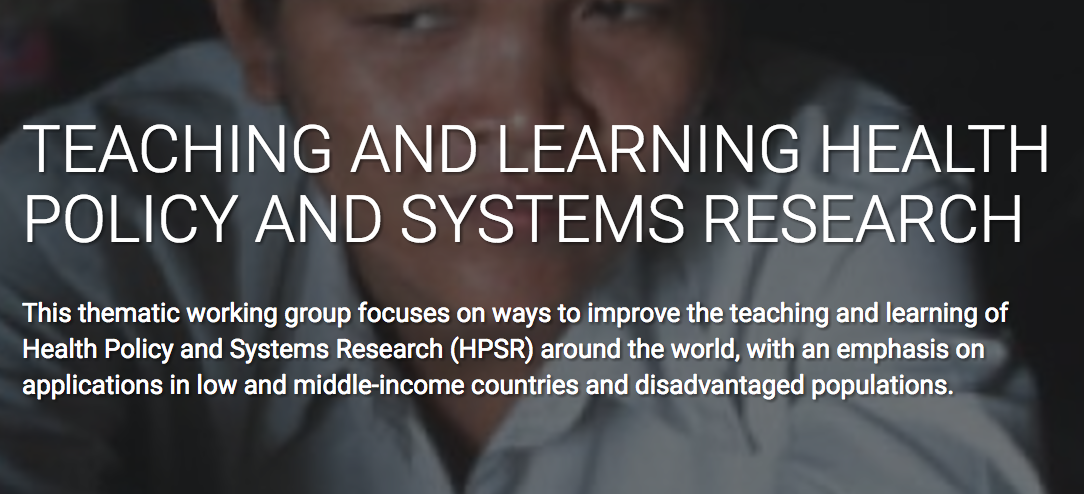 Since the TWG was established in 2013, the group have had an active and engaged membership, with organised and satellite sessions at each previous Symposium. The TWG have created an online repository of Health Policy and Systems research courses and are in the process of setting up a network of regional champions with a view to expanding the geographical reach of the group.
The TWG have found that having two Co-Chairs (Dina Balabanova and David Peters) working alongside a coordinator (Meike Schleiff), has worked well and made the activities more sustainable. It was agreed at the TWG business meeting in Vancouver in November 2016 that the group will continue with this structure.
Meike Schleiff will continue as TWG coordinator until the 2018 Symposium, to ensure progress with planned activities and a smooth handover.
David and Dina will join the TWG Strategy Group to be able to continue to support the new leaders and ensure that the excellent ongoing work planned for the period until the 2018 Symposium is continued.
If you have any questions about the positions, please feel free to contact us:
More information available here.