Research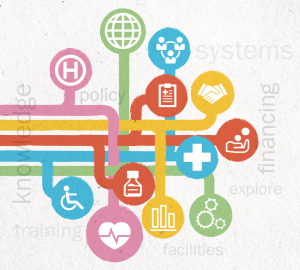 At the London School of Hygiene & Tropical Medicine we conduct research across a range of high, middle and low income settings, in partnership with country level research institutions and international agencies. We also work in areas affected by conflict and undergoing socio-political and epidemiological transitions. There is an emphasis on working across common health systems themes in multiple settings, maximising the potential for identifying patterns and learning.
---
Exploring policy decision making: The London School of Hygiene & Tropical Medicine is home to a large and growing body of work analysing the nuances and complexities of power and politics in policy decision-making.
---
Health policy and systems in the UK: As well as its international work, the School hosts a number of groups working specifically on UK policies and systems which directly inform government policies.
---
Examining disease specific health systems: A significant strand of health systems research focuses on analytical and empirical work which examines disease-specific programmes and interventions from a health systems perspective.
---