Building the field of health policy and systems research
Innovative teaching approaches and development
School staff contributed to and learnt from the Collaboration for Health Policy &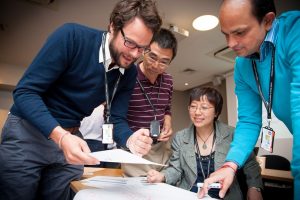 Systems Analysis in Africa (CHEPSAA), – an unusual Southern-led capacity development network comprised of university-based health policy and systems researchers from 7 African and 4 European countries. Between 2011 and 2015 CHEPSAA developed innovative HPSR teaching materials as open educational resources, whilst supporting a network of Emerging Leaders in the African universities well as wider networking between educators, researchers and health system decision- makers across organisational, national and regional levels. The CHEPSAA website and teaching materials have been widely used globally. They are being absorbed into formal Master's in Public Health programmes within Africa and more widely.
Short courses
CHEPSAA materials were adapted by a team from LSHTM and the West China Research Centre for Rural Health Development to provide a week-long short course in health policy and systems research methods; a similar course will be offered in Sierra Leone. LSHTM staff provided training for UNICEF staff in health economics and financing through a mix of distance and face-to- face learning.
Leading journals
The School with Oxford University Press produces Health Policy and Planning, the leading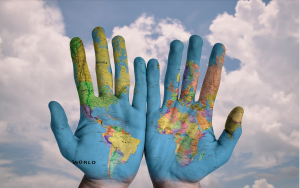 journal of health policy and systems research, providing a peer-reviewed outlet for HPSR edited by Sandra Mounier-Jack and Virginia Wiseman. Formats include original research articles, literature reviews, "How to do or not to do" guidance on application of novel research methods, and reports and narratives from health policymakers and managers taking action to strengthen health systems. The Journal of Health Services Research & Policy explores the ideas, policies and decisions shaping health services globally; and raises critical issues in healthcare policy and research.
Long term partnerships
Many research collaborations are based on long term relationships between LSHTM staff and overseas collaborators. These long-term partnerships ensure HPSR research reflects national realities, enabling it to be responsive to changing national policy needs and to provide windows on how global imperatives play out at national levels. They also offer the vital benefit of shared learning opportunities and mutual capacity development – as LSHTM staff engage with, mentor and learn from partners, managers and policy makers, also contribute to their broader programmes of research and teaching. The Wellcome Trust / Newton Fund Project in Malaysia and the Philippines enables real time communication between users and researchers using a multimedia platform to ensure needs are met.
Health Systems Global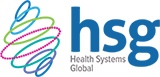 HSG is emerging as the leading organisation in HPSR, helping to shape the field through its biennial Symposium and by facilitating exchange between policymakers, researchers and practitioners to strengthen health systems. Anne Mills, Lucy Gilson and Dina Balabanova have participated at board level to shape the development of the society. School staff are chairing and active in a number of the Thematic Working Groups, such as the TWG on Teaching and Learning Health Policy and Systems Research, co-chaired by Dina Balabanova, and Social Science Approaches for Research and Engagement in Health Policy & Systems (SHAPES), co-convened by Johanna Hanefeld.